We know your time is valuable. Thank you for sharing it with us!
There are always plenty of opportunities for parents and members of the community to volunteer and help out at Jackson.
Use the online form at JotForm to sign up for volunteering or print a copy of the 2016-17 volunteer form and drop it off in the school office. Our volunteer coordinator will get back to you.
Volunteers are required to have a current background check on file with the district.
Current Volunteering Opportunities
Please support the awesome teachers & staff at JMS by feeding them during those long conference days! This is an easy way to help out on Wednesday and Thursday, November 9th & 10th. Please click on a meal below to sign up: Wednesday, November 9, Breakfast Wednesday, November 9, Dinner  Thursday, November 10, Breakfast Thursday,
+ Read More
Read More »
---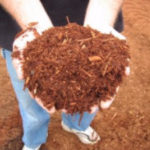 We received a late delivery of bark dust for Jackson planter beds this fall and need a little help getting it spread. A few people and an hour will get the job down. Bring a wheelbarrow and shovels. The two bark piles can be found in the front of the building and need to be
+ Read More
Read More »
---
If you have any questions about any of the opportunities you see above or you need help with signing up for volunteer opportunities, please email our Volunteer Coordinator.