19 Years Of Success
Jackson adopted the Bernstein Artful Learning program as a comprehensive school improvement model.  The program is based on Leonard Bernstein's vision that music and the arts could be used to improve a child's academic achievement and instill a lifelong love of learning.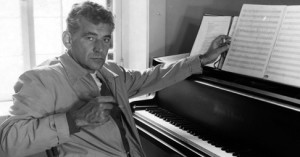 The program was started in 1997 by a 3-year grant from the GRAMMY Foundation's Leonard Bernstein Center for Learning.  Since that time the Jackson PTA, with the help of parents, teachers, staff and community members, raise funds annually to keep this wonderful program going. This year marks the 19th anniversary for the Bernstein Artful Learning program at our school.  Through the support of parents, teachers, staff and community members, Jackson's Artful Learning program is still going strong. 

the Bernstein Artful Learning Program at Jackson
Teachers at Jackson use the arts and the artistic process to engage kids and creatively springboard interests in all subjects, from reading and writing to math and science. Our teachers create specific "Bernstein units" that are based on the Artful Learning Model's four cornerstones of learning:
Experience – students study a concept demonstrated in a Masterwork from any discipline, such as math, science, philosophy, engineering, history, art, music, theater or dance, exposing learners to the great achievements in human history.
Inquiry – students create significant questions related to the Masterwork and research the answers to share. They discuss their findings with all students involved.  This inquiry can take the form of reading, interviewing, experimenting, comparing, categorizing, exploring, and hypothesizing.
Creation – students design and create their own Original Creation to demonstrate their understanding and knowledge of the subject studied.  As Bernstein said, "The best way to know a thing is in the context of another discipline."
Reflection – students recall and document what has been encountered, discovered, and created.  Looking at the whole unit encourages students to analyze their learning, to connect it to other learning and life experiences, to identify strengths and possible areas for future study, and to create enduring understanding.
Bernstein 2015
View our presentation on sway to see what we did at Jackson for the Bernstein model in 2015!